Here's a presentation that was given at eResearch Australasia in October 2014, but which was never put online. I've rescued this from Google Docs, and cleaned it up slightly.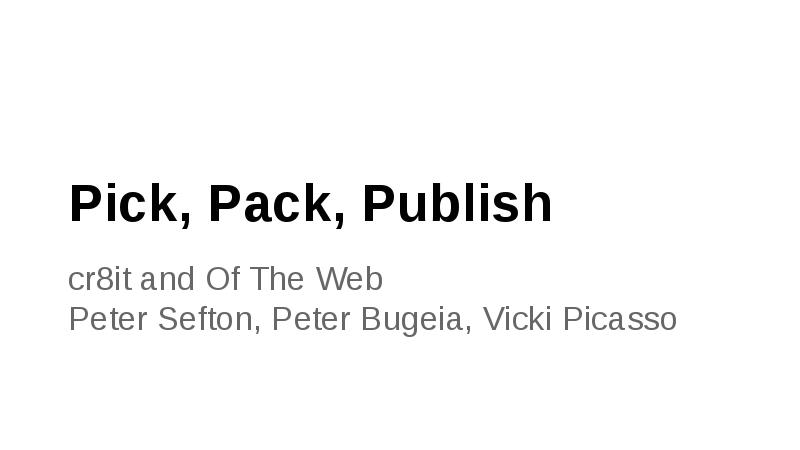 This presentation is about two complementary open source software products that have been produced by a consortium of partners including the University of Western Sydney, the University of Newcastle and Intersect Australia. These products are designed to bridge the gap between easily ­accessible dropbox.com­ style working-­data file­sharing and synchronization, and the publishing and archiving of mature research data sets.

Cr8it (crate­it) is a file packaging and publishing application that lets users of just about any research discipline package data together with metadata in order to maximise its future potential for reuse using Data Crates. ­ The crate format is designed to include as much metadata as possible to maximise data usefulness, plus the actual data payload. Cr8it is a plugin for the ownCloud open source file ­synchronization and sharing platform. Owncloud is becoming familiar to Australian researchers from the AARNet Cloudstor+ service.

Of The Web (OTW) is a toolkit for extracting metadata from generic and domain­ specific file formats, and creating web­ previews. For example: the toolkit can be used for extracting time series data from proprietary formats. It can also be used to automatically generate summary web­pages for data.

Cr8it and OTW are built on a wide range of open source componentry.